Hard Floor Cleaning & Maintenance Services in Louisville and Indianapolis
The condition of your floors complements your facility's architecture and enhances your company's image and brand
It is essential to have correct daily cleaning and annual maintenance programs to keep surfaces clean, streak-free, shiny, and safe. Vanguard employs teams that specialize in delivering hard floor care and maintenance services, including: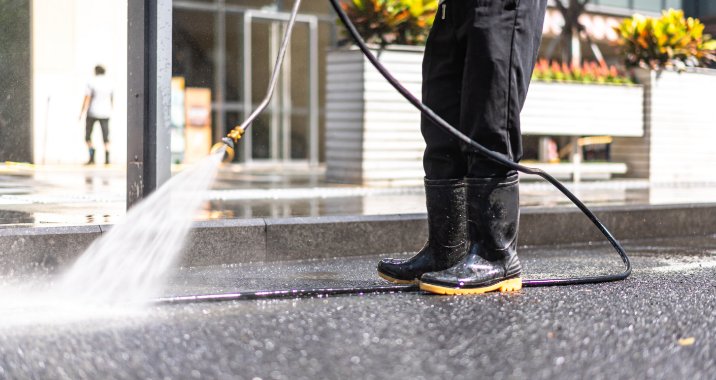 Refinishing
This involves stripping, cleaning, and rinsing the floor surface before new coats of finish are applied to the floor to protect and improve appearance. The frequency of refinishing services is dependent on the amount of traffic a floor receives, the type of material, and whether the floor has been properly cared for on a weekly basis.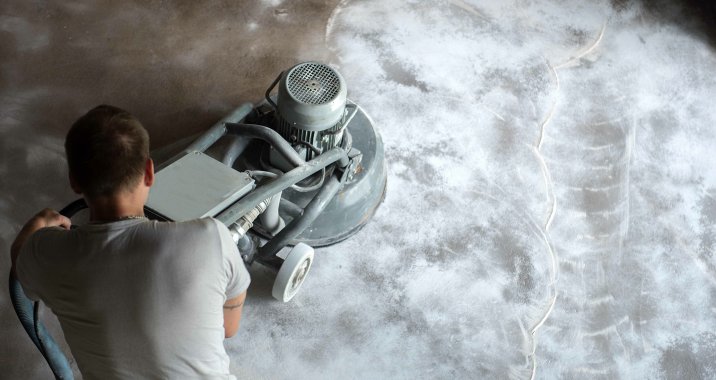 Scrubbing and Recoating
This involves periodic maintenance by removing the top layer of floor finish, thoroughly cleaning the floor, and reapplying finish. This extends the life of the finish, saving money and reducing materials used compared to a strip and wax service.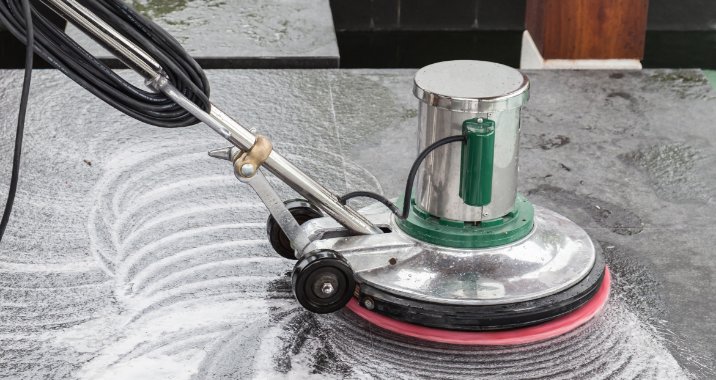 Spray Buffing or High-Speed Buffing
This restores shine to keep floors looking their best. Flooring material types that can benefit from buffing include polished concrete, terrazzo, and VCT.
Not sure what material your hard floor is or how best to care for it? Contact us!
Our consultants will help you determine the material and finish of your floor if required. We'll then lay out a detailed care plan that helps preserve your flooring investment and keeps your facility safe and looking its best.