Disinfecting Services in Louisville and Indianapolis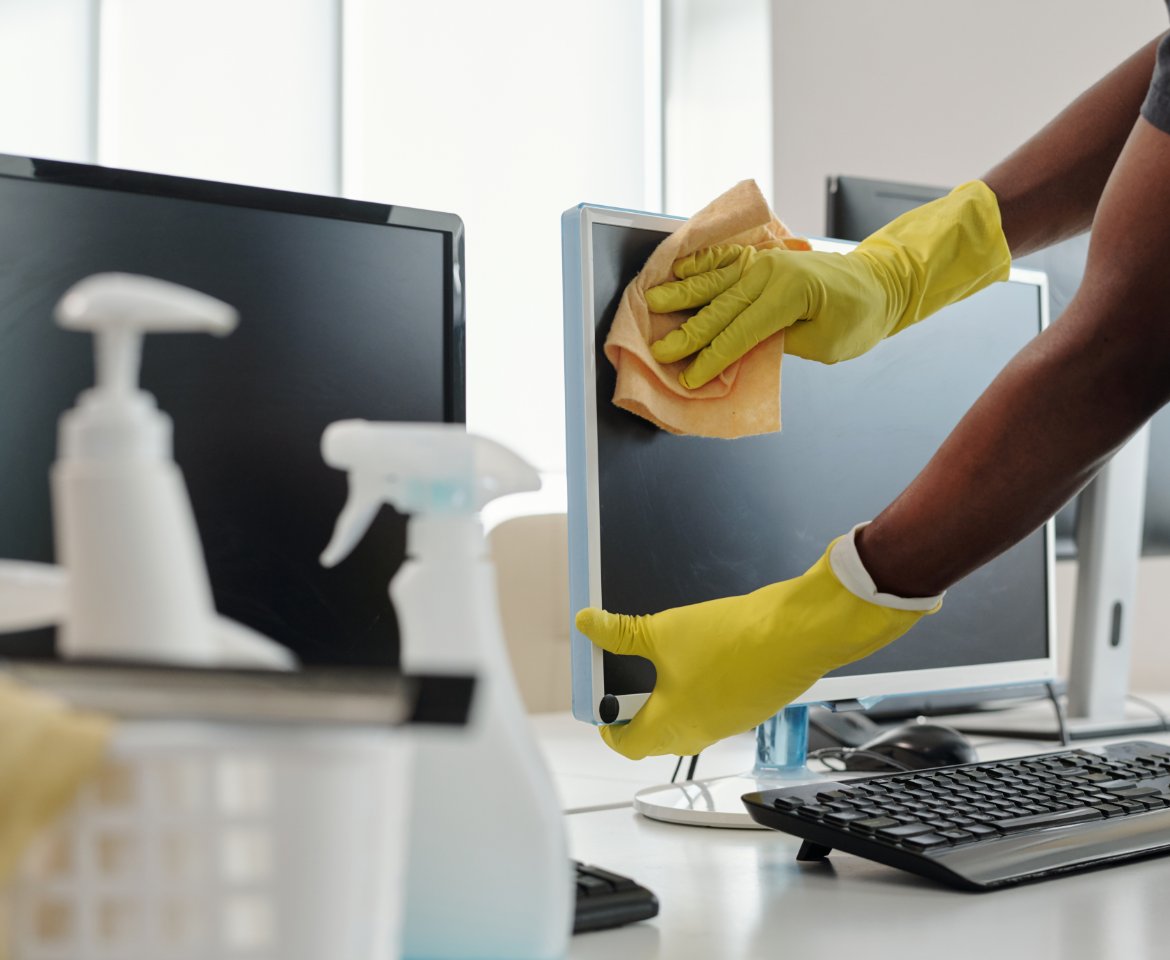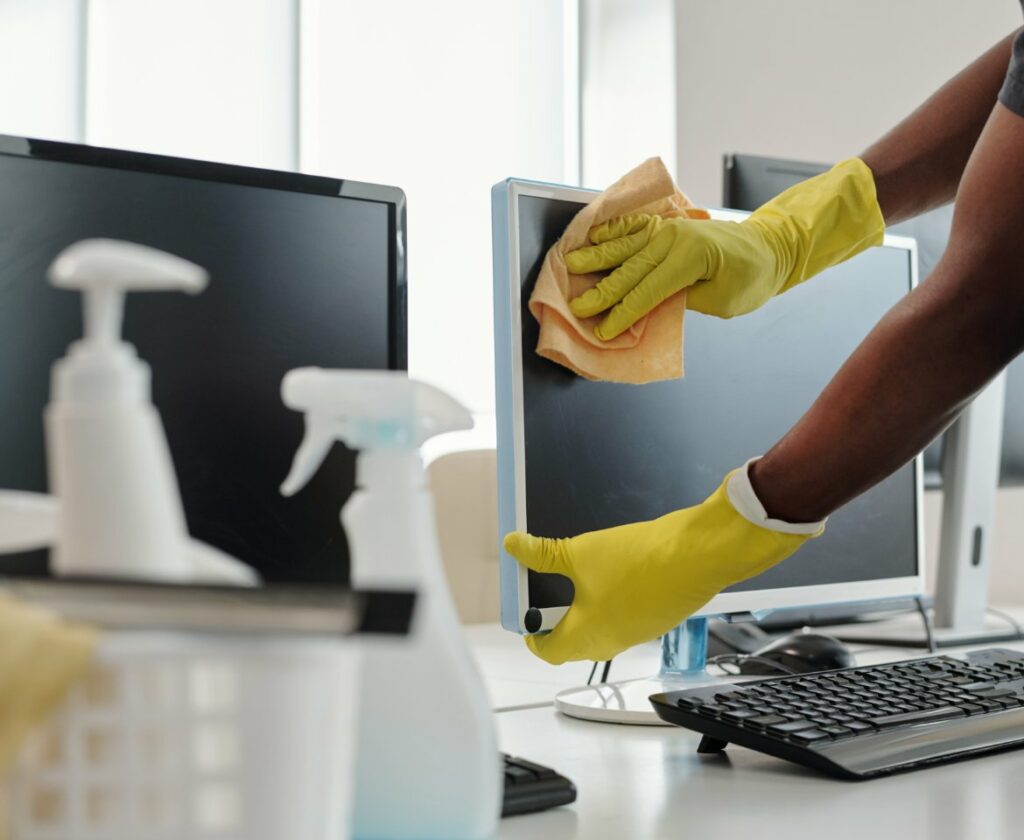 Vanguard's disinfecting services help you maintain a safe and healthy workplace. Not only do we stop the spread of contagious diseases like COVID-19, but we also ensure a cleaner working environment for a more productive and comfortable workforce. Our services are designed so that everyone in your facility will feel like they are being taken care of to boost morale and confidence in your organization.
We follow the expert guidance of Leonard Brush & Chemical, our local janitorial supply vendor, for making the best recommendations on cleaning equipment and disinfecting chemicals. The disinfecting product they recommend is Spartan's GS Neutral Disinfectant Cleaner. It is a neutral pH, quaternary disinfectant cleaner formulated to kill a broad spectrum of microorganisms. It is suitable for disinfecting hard, nonporous inanimate environmental surfaces such as floors, walls, metal surfaces, stainless steel, porcelain, and glazed ceramic tile.
Options for Disinfecting Services
Disinfecting services can be provided on a daily, weekly, monthly, or quarterly basis depending on your facility's size and staffing level as part of your commercial cleaning plan. We clean and disinfect common areas and high-touch surfaces, including:
Deep Disinfecting Services
Vanguard utilizes Victory Electrostatic Sprayers to apply disinfectant to surfaces that need to be sanitized to ensure maximum speed and safety. The disinfecting chemical is charged (hence electrostatic) so it adheres to the surface you want cleaned. This is a much safer and more efficient method for applying disinfectant compared to cheap sprayers or "fogging" machines. These methods release excess chemicals into the air, lowering your air quality and necessitating the purchase of more chemicals.